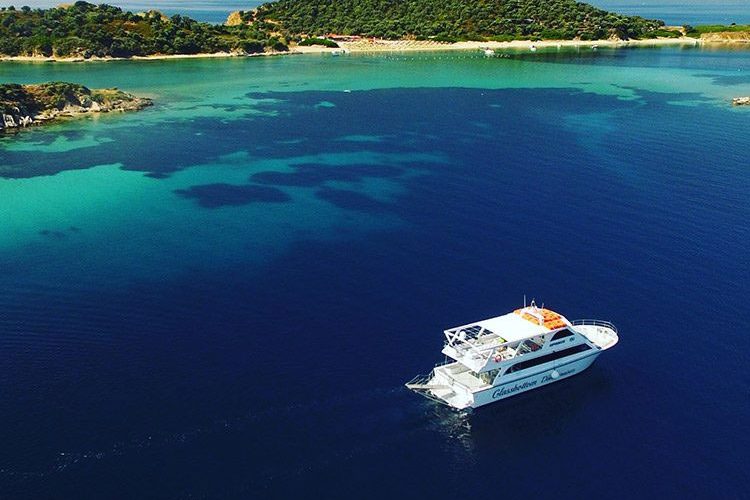 Depart from Ouranoupoli port and we sail around the turquoise waters of Sithonia.
Blue Lagoon Round Tour – Sithonia's Beaches +BBQ tickets from Ouranoupoli
Be part of an exceptional cruise in Halkidiki with boat, enjoying swimming in exotically beautiful well-known beaches at Vourvourou Halkidiki.
Suntanned and refreshed by greek sun, explore Vourvourou islet complex in a 6 hours lasting cruise gaining unforgettable memories!
The boat departs from the port of Ouranoupolis  with destination the famous beaches of Sithonia and the islands of Vourvourou, Diaporos and Alikes beach.